We have a range of training courses, designed to suit a mix of business roles, that can be tailored to your needs using examples from your site, or knowledge gaps highlighted by our audit services.
All our training includes an overview of disability and assistive technology and is delivered by an experienced accessibility consultant/trainer and a member of our user testing team.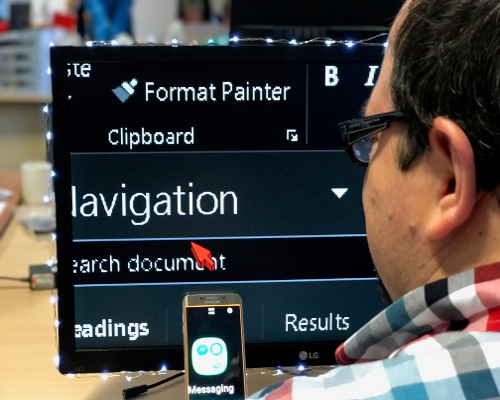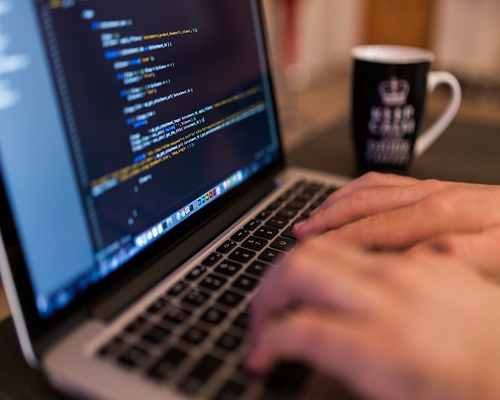 Training Courses
We offer value for money courses with content that hinges on your requirements for:
Heads of Departments: general accessibility awareness training to give your team a high level understanding of the legislation, standards, business case and the implications of an inaccessible website for assistive technology users.
Developers: best practice accessible development for an understanding of all the elements that ensure a website or app is accessible to as many people as possible, including assistive technology users.
Designers and content authors: for an understanding of accessibility issues around visual layout, colour and fonts, images, links, titles, instructions, documents, social media and more.
QA testers and developers: to give an introduction to assistive technology and provide a basic knowledge of screen readers and how to use them to test.
We're happy to provide full details with estimated duration and costs.
Bespoke e-learning
A bespoke e-learning package is an effective way to engage larger teams with the accessibility agenda and provide the knowledge and skills they need to instil it consistently in their work. Our video based modular course content offers training at differing levels according to staff needs, from developers to content writers. It can include staged assessments with certification on completion. Ask us for more details.
Consultancy
Our consultancy services are built around your requirements. We can offer full consultancy from start to finish on a project, or provide help at the stage you need it.
We can also carry out "accessibility surgeries" on a regular basis at your office - a very cost effective method of engaging employees with the accessibility agenda.
Give us a call to see how we can best support you.
Accessibility Policy and Governance documentation
Writing policies and guidelines around accessibility for your organisation can be a complex and daunting task.
We can work with organisations you to write accessibility specifications, policies and guidelines including:
Specifications for inclusion in tenders
Organisational accessibility policy
Accessibility statement
Individual web product statements
Accessibility Guidelines
Mobile device Guidelines