We test and we test and we test… in line with the W3C Web Content Accessibility Guidelines version 2 (WCAG 2.1) – the government recommended standard.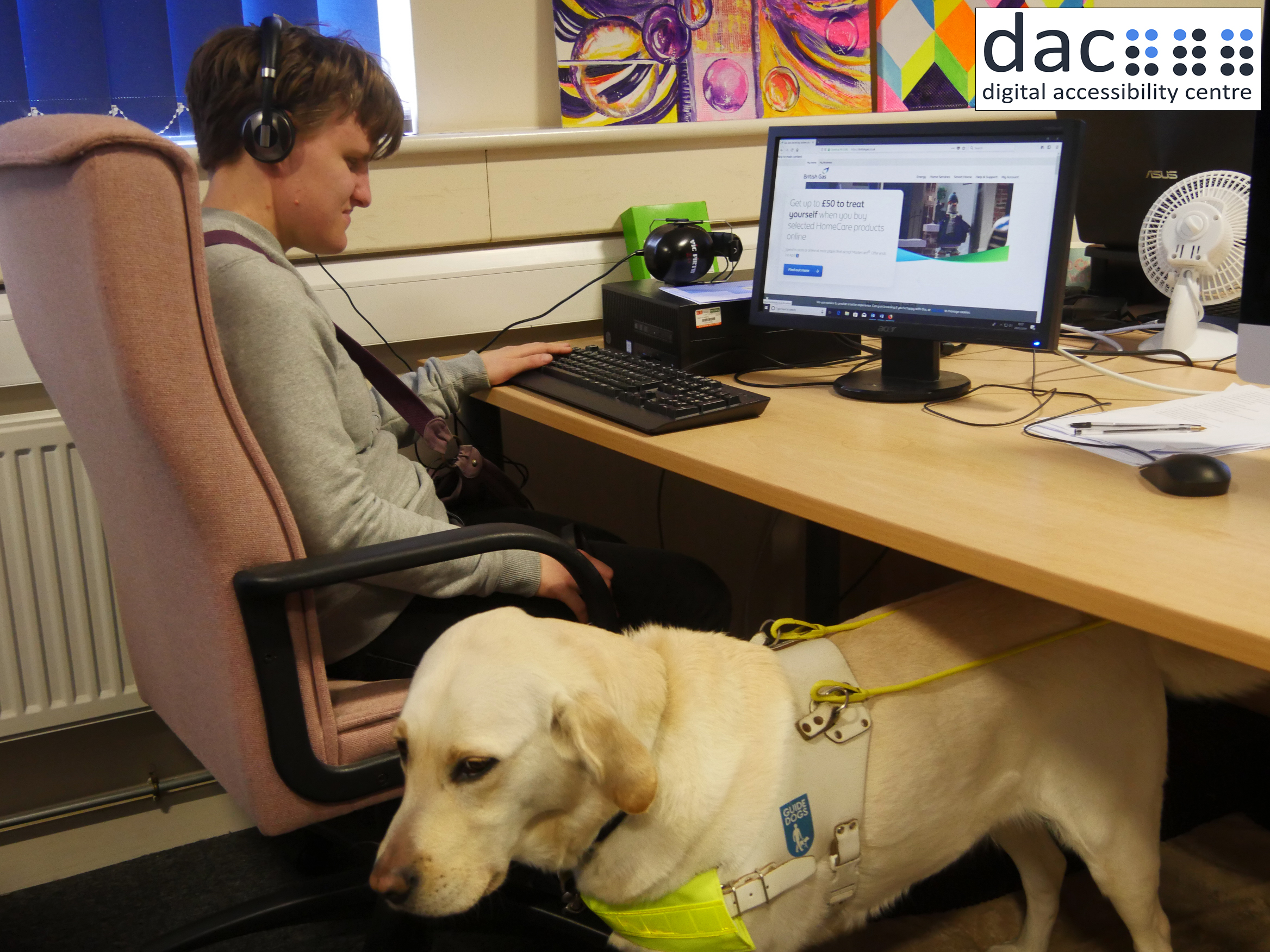 How we test?
By using a rigorous three-strand testing process combining:
User testing – carried out by our team, all of whom have disabilities and all of whom have experienced first hand the barriers an inaccessible website places between them and independence.
Automated tools
Expert manual review
Where we test?
Testing is mainly carried out at our state of the art test centre in Llandarcy near Swansea.
You Watch And Take Part
Come and spend the day with our team and get involved in your audit. Sit with each tester and they will explain and show you why it can be difficult for them to use a badly built website.
If you don't have time to visit, tune in virtually and spend some time watching the testing from your desk. By using web cams and/or video conferencing, we bring the testing to you.
Can't Be There In Person?
Don't worry we can video the testing for you and you can watch when you have time. We will caption the video and provide a text transcript for a small fee. You may want to put the video onto your intranet as a training aid to your content authors.
You Learn
By seeing first-hand what problems our testers encounter, you will have a much better knowledge of how to factor in accessibility at each stage of the design, and how to spot check your live website for accessibility issues. We will talk to you about free tools to help you.
We Report
We provide you with an easy to follow, comprehensive report detailing:
The WCAG checkpoint to which the issue relates
Screenshots of problems we encountered
Our testers comments
Our technical auditors comments
Our recommendations on how to put the issue right
We Talk You Through The Report
We don't just deliver the report to you. If you need us to, we will walk you through the report via a conference call, explaining any areas you are unsure of, and making sure you understand what you need to do to implement fixes.
You Adjust
We give you a timeframe during which you will need to make the necessary adjustments. If you need additional help, just ask.
We will support you through the process by email or phone, making sure you are comfortable with the changes you are making, or helping you to find suitable alternatives if needs be.
Changes All Made?
Now we test again, checking all the areas which we identified in the report as causing problems.
Everything Fixed!
Fantastic! You can now look forward to receiving our email carrying our Digital Accessibility Centre accreditation logo and validation certificate for you to upload onto your site. All your site visitors now know that you have taken the time and trouble to make sure they have a pleasant experience on your site.
What Else Do We Do?
We can help you, whatever stage you are at by providing:
Consultancy
Jpeg reviews
Wireframe review
Template testing
Website review
Periodic web checks
Cross browser testing
Cross platform testing
Mobile technology testing
Usability for disability testing
We can even provide training for your staff, teaching them how to prepare and upload accessible content.
We can give your developers training on writing accessible code.
Do you want to learn how to use assistive technology? Ask us and we will show you.